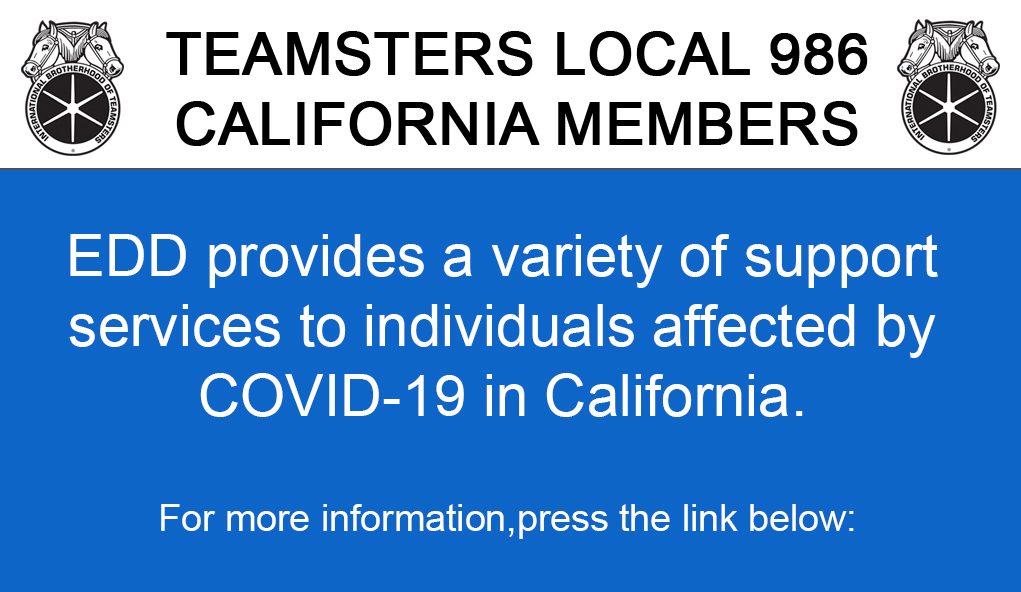 Coronavirus 2019 (COVID-19)
An outbreak of respiratory illness caused by a new coronavirus (COVID-19) has been identified starting in Wuhan, China. While investigations to learn more about the virus are ongoing, workers and employers should review their health and safety procedures to help prevent exposure to the virus.
Frequently Asked Questions
Visit Coronavirus 2019 FAQs for answers to specific questions you may have about COVID-19 and what programs and benefits may be available to you.
COVID-19 FAQs
The EDD provides a variety of support services to individuals affected by COVID-19 in California. For faster and more convenient access to those services, we encourage the use of our online options.
For more information visit EDD