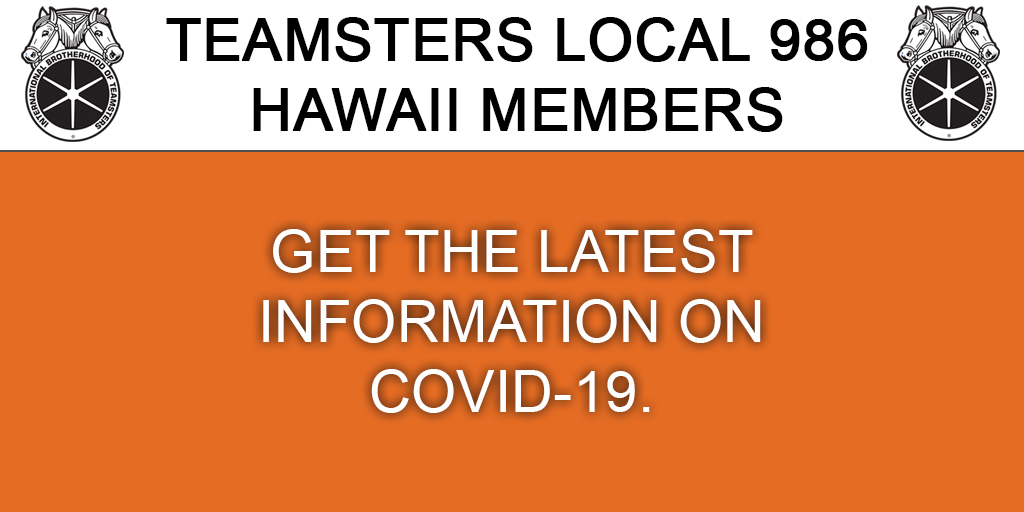 Coronavirus Disease 2019 (COVID-19)
The Centers for Disease Control (CDC) and Hawaii State Department of Health are responding to a pandemic of respiratory disease spreading from person-to-person caused by a novel (new) coronavirus first detected in China in December 2019. The virus has now been detected in more than 150 locations internationally, including the United States, with confirmed cases in Hawai'i. The technical name for the virus is "SARS-CoV-2"; the disease caused by the virus is called "coronavirus disease 2019," abbreviated "COVID-19".
Workplace Guidance
Frequently Asked Questions
March 12, 2020
Hawaii Department of Health (HDOH) is providing these resources specific to management of employees who have returned to Hawaii from travel in areas with known transmission of coronavirus disease 2019 (COVID-19). For general information about COVID-19, read our COVID- 19 FAQ, and visit our website for updated information. Many employers and businesses in Hawaii are concerned about the current outbreak of COVID-19 and the potential impacts to their business communities and wish to take appropriate steps to mitigate any risks.
FAQs
More Information