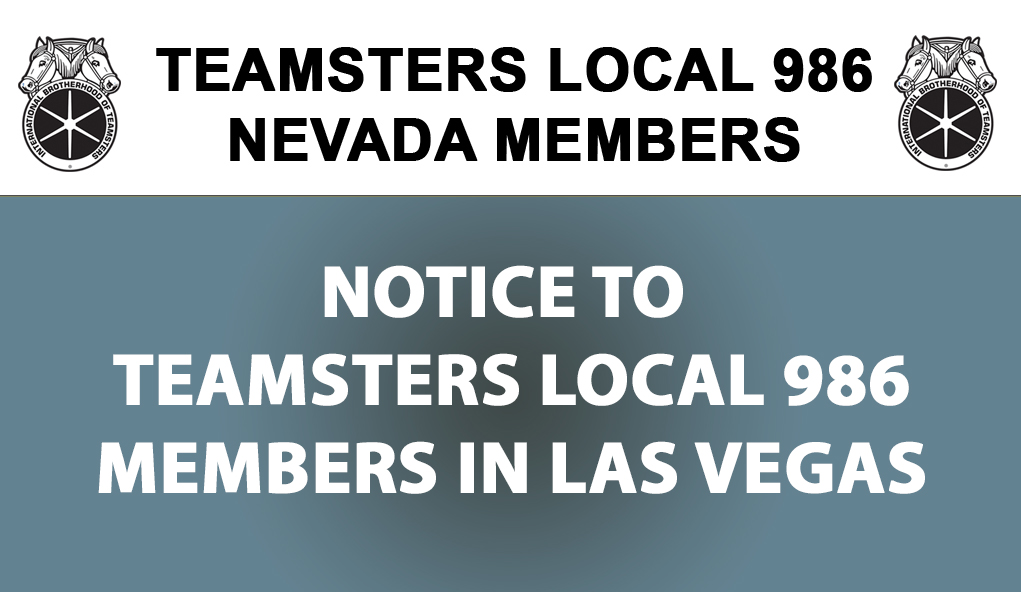 May 22, 2020
Governor Sisolak has set a target date of June 4th for the resort hotels and gaming industry to begin to reopen with new guidelines and restrictions to protect workers and hotel guests.
This will be a gradual process as the hotels will not all open at the same time, thus leaving many of our members still out of work.
Chris Griswold, Secretary-Treasurer, announced today that by action of the Trustees of Hotel and Casino Workers Trust Fund, our Teamsters Local 986 members who are participants in the HCW Trust Fund that were laid off as a result of this Pandemic will have an additional extension of Health and Welfare coverage through August 31, 2020.
Please contact the office at (702) 385-0995 if you have any questions or need further assistance.
Stay Safe and Healthy!