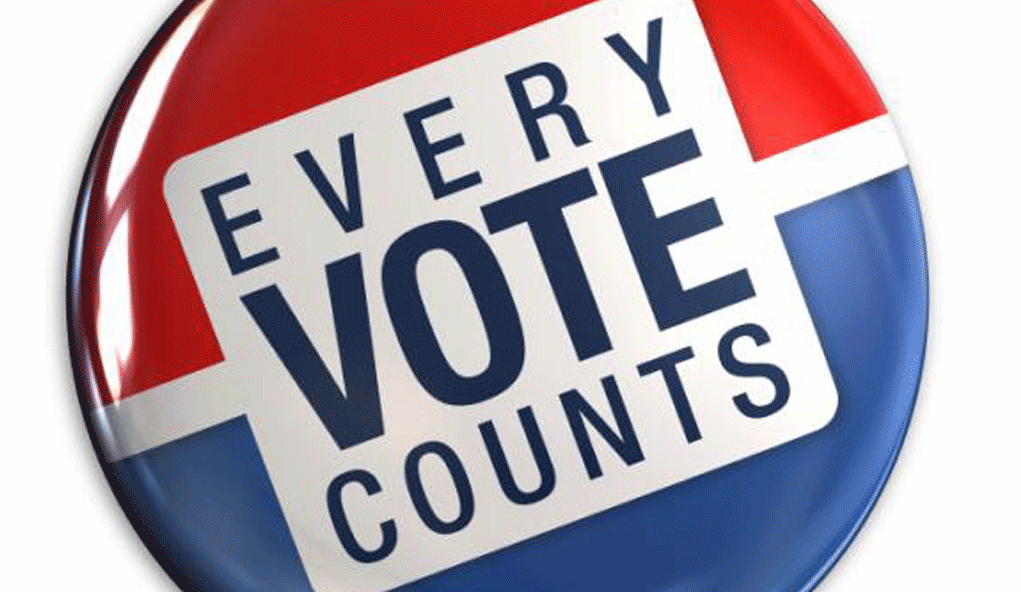 California Teamster 2020 General Election Endorsement List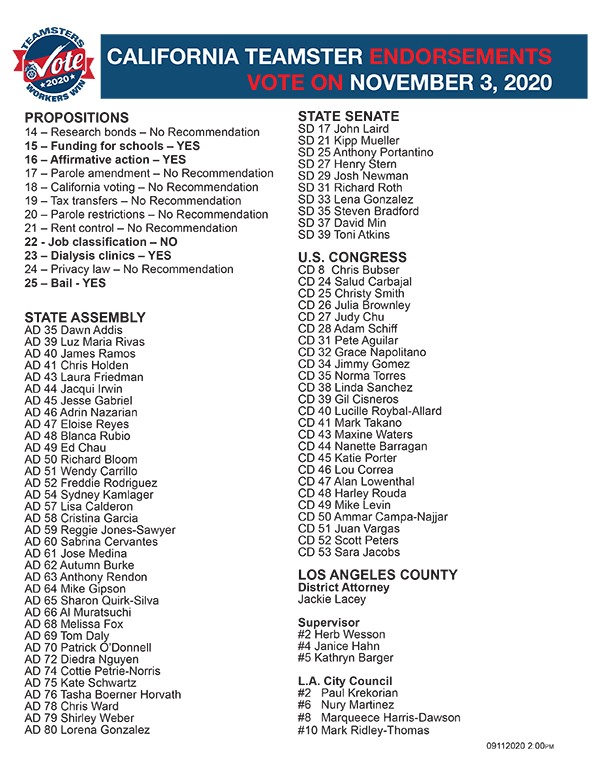 Press Here to download the current endorsement list.   
In California, the deadline to register to vote for any election is 15 days before Election Day, so please register early!

Voter Registration Deadlines for Upcoming Elections
Election Date: November 3, 2020
Your registration must be postmarked or submitted electronically no later than:  October 19, 2020
You can apply to register to vote right now by filling in the online application. The application is available in English, Spanish, Chinese, Hindi, Japanese, Khmer, Korean, Tagalog, Thai, and Vietnamese. If you have any questions, visit Frequently Asked Questions or contact the Secretary of States Elections Division at (800) 345-VOTE (8683) or by email.
If you are enrolled in Californias confidential address program, Safe At Home, please do not apply to register to vote using this site. Contact the Safe At Home program toll-free at (877) 322-5227 or by the Safe At Home email.

For more information on Voter Registration, please visit: https://www.sos.ca.gov/elections/voter-registration/