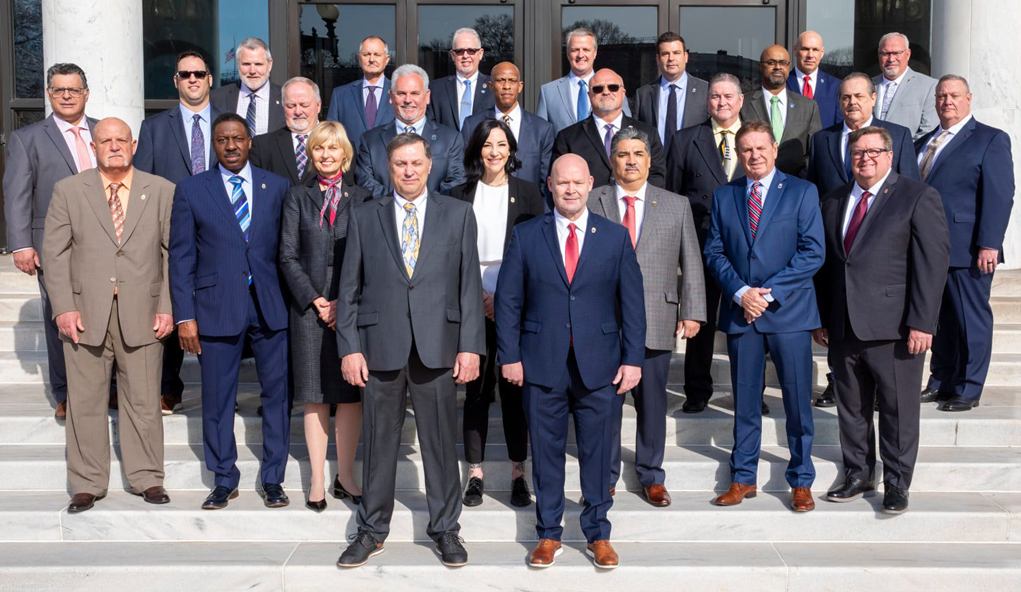 On March 22, 2022, Sean O'Brien, General President, Fred Zuckerman General Secretary-Treasurer and the entire IBT General Executive Board were sworn in to begin their 5-year term.
We are excited to have Chris Griswold, Local 986 Secretary-Treasurer, as a International Vice President At-Large. Congratulations to Chris and the entire executive board.
"I'm honored to have been elected overwhelmingly by my fellow Teamsters from across this great union to serve on the IBT General Executive Board," said Chris. "The Teamsters Union is back."
Chris Griswold will continue in his current role at Local 986 as Secretary-Treasurer, in conjunction with his new position at the IBT.
Chartered in 1948, Teamsters Local 986 represents workers in a wide variety of industries throughout the Western United States, Hawaii and Guam.