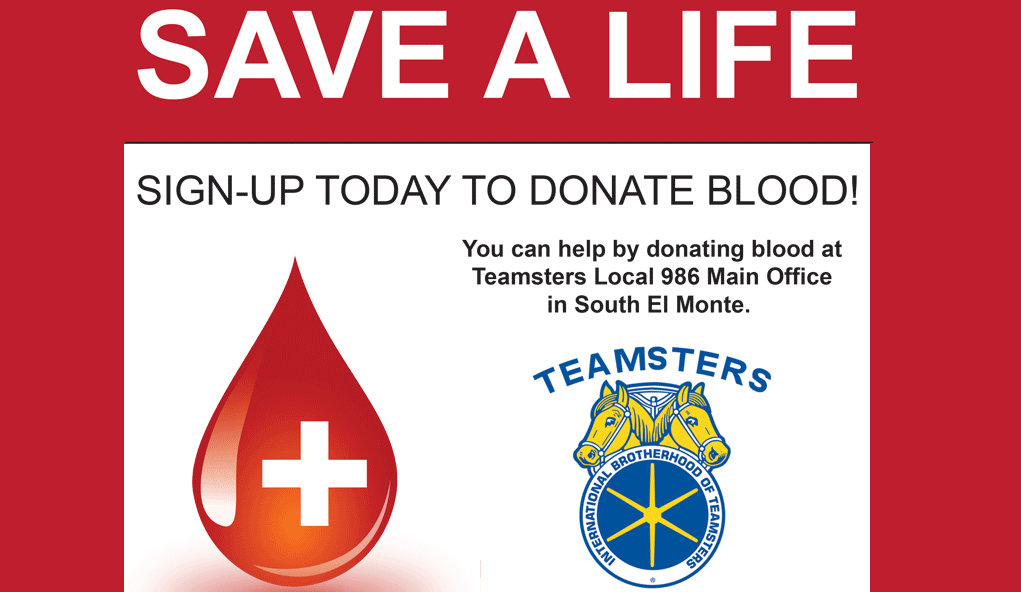 SAVE A LIFE
BLOOD DRIVE
You can help by donating blood at
Teamsters Local 986 Main Office
in South El Monte.
Schedule your life saving appointment today!
Contact Connie at (626) 350-9860 ext. 106
or via email: connie@teamsters986.org
Saturday, March 10th, 2018
9:00 a.m. to 3:00 p.m
Teamsters Local 986 - 1198 Durfee Ave, South El Monte, CA 91733
All Blood Donors will be entered to win raffle prizes
Including a $1,000 Costco Gift Card!