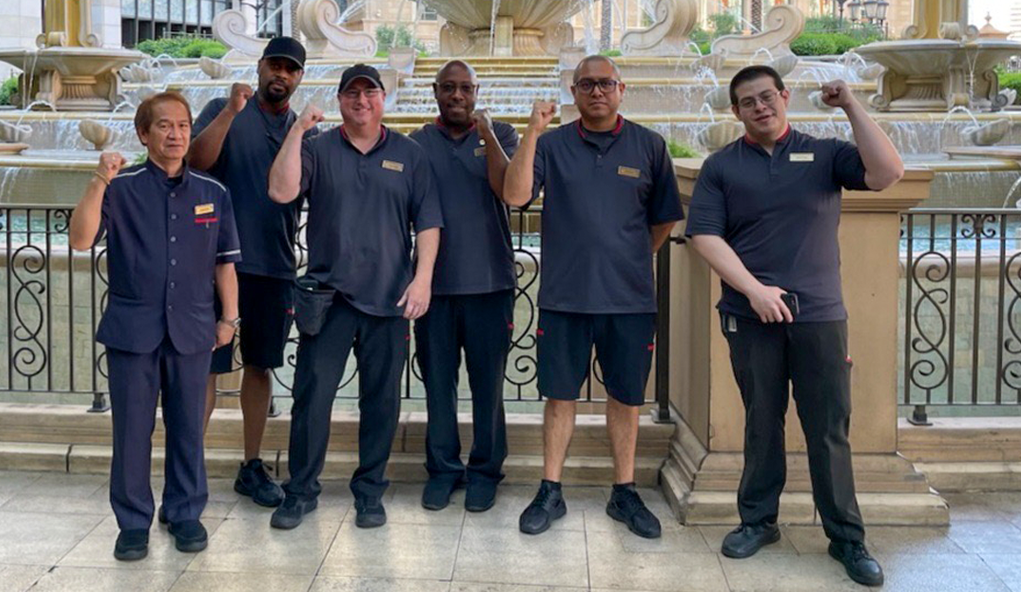 More Than 100 Parking Operations Workers Ready to Negotiate First Contract
(LAS VEGAS) - Teamsters Local 986 is proud to announce that The Venetian Resort has voluntarily recognized Local 986 as the exclusive bargaining agent for the resort's valet agents and traffic control officers. This organizing victory is the first time that the Teamsters have successfully been recognized at The Venetian Resort.
"Congratulations to these workers on being the first group of Venetian workers to secure union representation," said Chris Griswold, Vice President At-Large for the International Brotherhood of Teamsters and Secretary-Treasurer of Local 986. "We are pleased to welcome more than 100 new members to Local 986 and we are already preparing to begin negotiations on their first union contract."
"We are thrilled to become members of Teamsters Local 986," said Jason Carrodine, valet agent at The Venetian Resort. "We are looking forward to negotiating a strong contract that provides us with written guarantees to ensure that our needs are being met here at The Venetian. This has been a long time coming!"
The workers join more than 5,000 casino workers across the nation that are represented by the Teamsters.
Teamsters Local 986 represent 18,500 workers throughout the Western United States, Hawaii, and Guam. For more information, visit local986.org