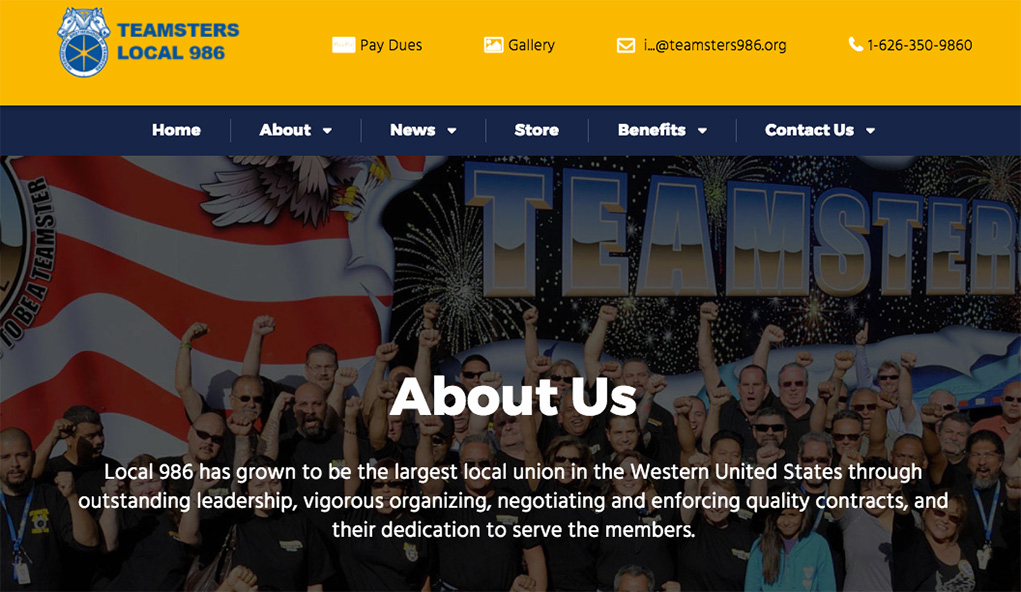 Teamsters Local 986 has launched a new version of it's website that is easy to navigate from every device. The new website auto adjusts to any screen size, plus it's mobile and tablet friendly. Beside the newly designed website, Teamsters Local 986 have linked into the social media world with Facebook, Instagram and Twitter. These multiple platforms will allow Teamsters Local 986 to share with it's members the latest news and upcoming events.
"We are excited to introduce the new local986.org website along with our Facebook, Twitter and Instagram accounts. This will allow us to instantly disseminate information to our members throughout the Western United States, Hawaii, Guam and Saipan," said Chris Griswold, Secretary-Treasurer of Local 986.
Mr. Griswold also added, "Just think, it was 10 years ago that Apple released its first iPhone and now we are sending documents to our shop stewards in Guam in a split second. It's amazing how communication technologies have changed."
Teamsters Local 986 has been representing our members and the community throughout the Western United States, Hawaii, Guam and Saipan since 1948. Visit www.local986.org for more information. Follow us on Instagram and Twitter @Teamsters986 or Like Us on Facebook @Teamsters986.
Contact
Teamsters Local 986
Rene Holliday